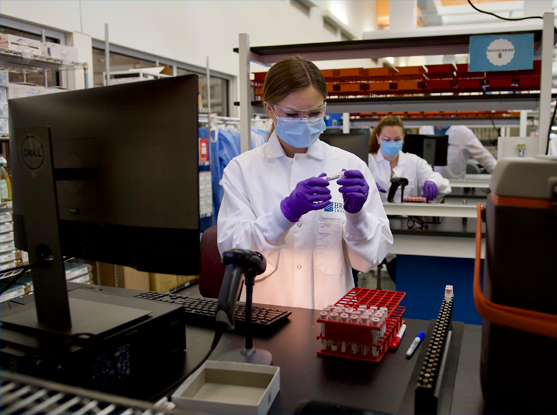 COVID-19 Testing & Supplies
Pro EMS Solutions COVID-19 Testing  provides administrative support, logistics, and testing personnel to healthcare facilities and corporate entities to address their individual needs.
We currently do not offer individual testing.
If your company or organization is interested in testing, contact us here
 EMSCOVID Testing for Organizations and Companies
Broad Institute of MIT and Harvard (Broad) is the key partner in providing this service. Broad has developed testing capacity, resulting software, and a supply chain that are the standards for COVID-19 testing at scale. Since the start of the pandemic, Broad Institute has worked with the City of Cambridge and the Massachusetts Department of Public Health to expand test capacity to serve at-risk populations, and we have developed an exceptional partnership through our joint work with these public health agencies. Pro EMS Solutions will provide the administration, logistics, and "boots on the ground" to make their superior testing process more widely available.
COVID-19 testing and our overall response to this pandemic is the ultimate moving target. Technology, science, available treatments and vaccines, and process to address these changes will be constantly evolving. Pro EMS Solutions will remain focused and nimble enough to respond immediately with no internal bureaucracy. The Pro EMS Solutions leadership team is well-versed and experienced in responding to dynamic needs using open and transparent processes and candor in our work and partnerships. Our goal is to partner with Broad to provide the highest levels of sustainable service and quality to address COVID-19 testing needs of the entities we serve.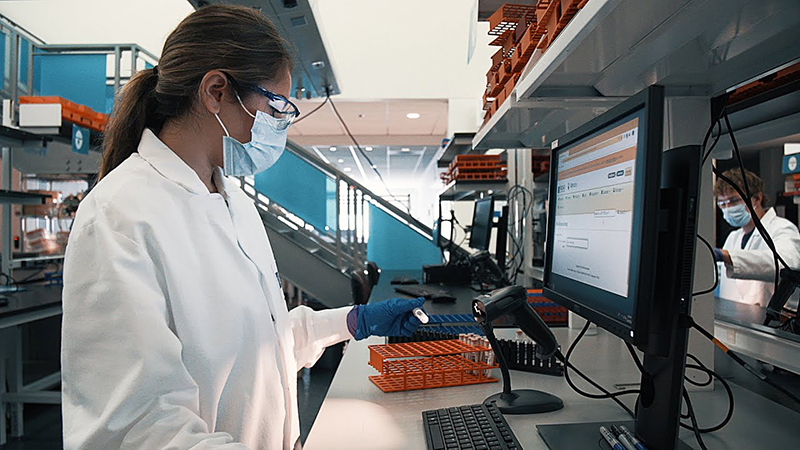 Get COVID-19 Testing
If you're interested in learning more about how Pro EMS Solutions can provide testing for your company, department or facility, such as:
– Long-Term Care Facilities
– Municipal Departments
– Companies (25 or more employees)
We currently do not offer individual testing. If you are interested
in Pro EMS Solutions providing testing, contact us here. 

About Broad Institute
As the COVID-19 pandemic presents increasing public health challenges, scientists from around the world have responded with openness and unprecedented speed, studying the SARS-CoV-2 virus and working to develop new diagnostic technologies, treatments, and tools for researchers. Scientists at the Broad Institute of MIT and Harvard are contributing to this global effort in a variety of ways. Learn more about how the Broad community is partnering with local and state governments and health care providers to support testing efforts.
https://www.broadinstitute.org/coronavirus/covid-19
What We Can Provide
Pro EMS Solutions working in conjunction with Broad can provide the following:
Support, training, and tailored solutions for your specific COVID-19 testing needs.
Partnership with the Broad provides fast turnaround, a stable supply chain, and increased capacity at a sustainable price for COVID-19 testing.
Pro EMS Solutions has been working with Broad since the first days of the pandemic building best practice processes.
Clinical and Technology training and support functions that are well established.
Experience providing tens of thousands of COVID-19 tests in various settings.
Samples are collected using dry anterior nasal (AN) swabs for a more comfortable patient experience and a better process for providers.
Broad testing turnaround capability providing results usually within 24-36 hours.
Broad's Care Evolve platform provides each customer with a portal to manage their needs and receive results.
Broad's Care Evolve platform is linked directly to Mass DPH MAVEN to address state reporting requirements.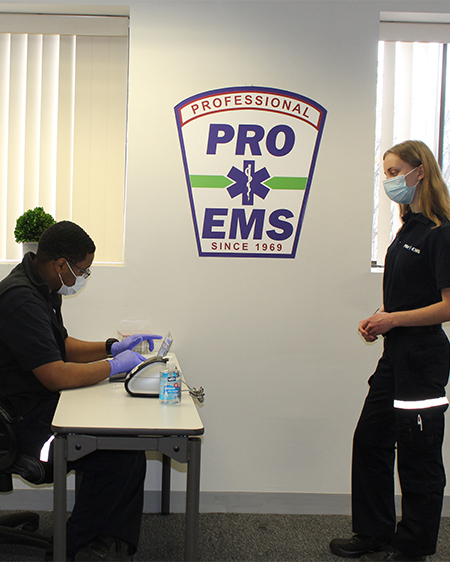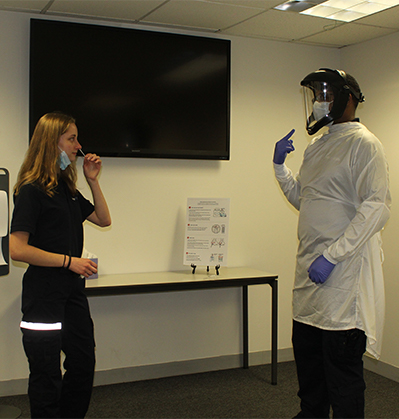 Current COVID-19 Testing Services
Testing Services for customers who are able to collect samples using their own clinical staff:
Initial Training of Staff in the handling and administration of COVID-19 sample kits
Remote technical support during regular business hours
Instruction in test administration and implementation of industry accepted procedures and protocols for use of COVID-19 sample kits
Pick-up and Delivery to third-party clinical laboratory of COVID-19 test samples for testing
*** Customer understands that the Testing Services do not include and Customer is not engaging Pro EMS Solutions to perform COVID-19 clinical testing and that those services will be provided by third-party clinical labs ("Clinical Labs") approved by Customer.
Moreover, Customer acknowledges and agrees that Customer is solely responsible for interpreting and analyzing the data and information contained in any results of Tests provided by Clinical Labs. ***
Program Requirements for COVID-19 Testing Services
• Windows 10
• Internet/WiFi connection
• Available USB port (for label printer)
• Available printer
• Ability to run executable and install new
• Software for printing, technical, and clinical support. (Dymo Connect, Care Evolve Label printer)
• Chrome web browser
• Ordering Provider name and NPI