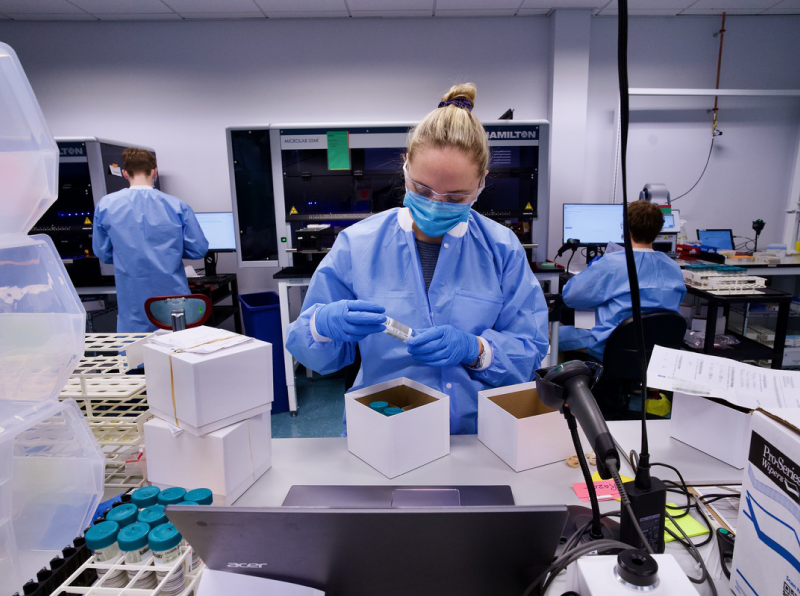 COVID-19 Testing For Organizations and Companies
Pro EMS Solutions COVID-19 Testing provides administrative support, logistics, and testing personnel to healthcare facilities and corporate entities to address their individual needs. 
EMS Solutions For What's Next
We offer EMS agencies and hospitals specialized technology and EMS billing
services so they can focus on what matters most: quality patient care.
Specialized EMS Technology
We have a two tiered back up strategy in place. Our primary focuses on leveraging VMware and their suite of services, including but not limited to, vCenter, VMotion, and Site Recovery Manager (SRM) to maintain the highest uptime possible due to hardware or physical structure failure.
EMS Billing Expertise
Pro EMS has been providing emergency medical services to our community since 1969. Like you, we constantly need to adapt to the changing EMS environment. Pro EMS Solutions was established in an effort to share our gained knowledge and experiences with our EMS community as a whole. Many of our clients experience the same pain points we had been frustrated with in the past, not having enough clarity, input, or faith in their current Billing process. Additionally, if your service has not previously billed for EMS services, we can assist in crafting a Billing strategy.

Our mission is to provide comprehensive billing, technology, and administrative services to EMS and public safety agencies.
Pro EMS Solutions is uniquely qualified to fulfill this mission based on our roots in EMS administration, operations, patient care, and training, as well as billing. We have worked closely with the several services to help provide efficient, proven, and scalable EMS systems that are patient-focused and clinically sophisticated.