Our Approach to Technology
Sets You Up For Success
Leveraging our robust infrastructure, we provide a full suite of services in order to
alleviate your agency's technical headaches 24/7, freeing you to focus on your mission
of saving lives. 
When the Going Gets Tough,
the Tough Get Tech.
Technology regulations and requirements for EMS are constantly changing. We also understand the frustrations associated with adapting to those changes, and feeling like you're spending too much time on the bureaucratic side of saving lives. 
We help EMS agencies like yours get ahead and stay there. From making sure your operations stay running and functional to keeping your patients' sensitive information confidential, we handle all the necessary tech stuff so you don't drop the ball in areas that matter most. 
Learn more about what we can offer your agency below.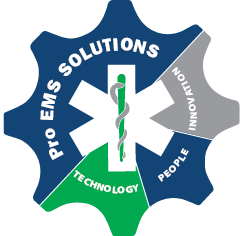 Continuity of Operations

Downtime isn't an option in EMS. Know that we'll ensure every aspect of your agency is fully functional at all times.

Disaster Recovery
Get your data back quickly after a disaster so your agency can stay up and running.

HIPAA Hi-Tech
Comply within the realm of patient privacy, assured that our software protects your patients' sensitive information..

On-Demand Support
Saving lives isn't a 9-5 job—your tech support shouldn't be either. Know that we're here to help, 24/7.

SOC I Type II Audit
Check that your agency provides a safe operating environment, so you know what areas need improving before official auditors come knocking.

Field Provider Tech
Equip your field providers with the hardware and software that will help them achieve better patient outcomes.
Let's start a conversation.
Fill in the form below and we'll get back to you within 24-48 hours.